Unlike internet e-mail, photos on VeggieConnection.com are not "sent" as attachments. Instead, members upload photos to their photo gallery for others to view. Members with photos have a Photo Gallery button on their profile to display their photos.
One photo may be designated as your Primary Photo, which is displayed directly on your profile and included in notifications sent to others.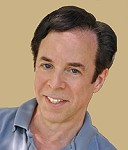 Photo Gallery
VeggieConnection.com has three galleries:
Standard
Private
Credentials
The number of images you may upload to each gallery depends on your subsciption level. Click for details.
Credentials Gallery
Fraud has become too common on the Internet. Many social networking sites have attempted to address this issue in various ways. VeggieConnection.com has addressed member verification via optional* (and free) Credentials. Credentials are documents that verify identity, training, or professional status; see Credential Categories below.
* Credentials are normally optional, but may become mandatory if: ➀ a member receives a large number of Credentials requests and ➁ a staff review determines verification of said member is advisable. In any case, Credentials remain confidential; see Privacy and Sharing Credentials below.
Credential Categories
Credentials fall into one of these categories:
Credential Type
Document(s)
Minimum Details
Identity
Drivers License
Passport

Your full name, photo, city/state (if one)/country, birth year (day/month not required), document issuance date, document expiration date, if one.† For couples, upload credentials for both partners.

† Tip: We'd suggest that you redact (block out) the driver license number, social security or similar number, your signature, birthday day/month (but not year), and street address.

Professional
Diploma
Certificate of Completion
Student Transcript


Your full name, organization name, topic of study, authorizing signature, and issuance date.
General
Business Card
Vaccination Card

Your full name, and, if relevant, the issuance date. A vaccination card should show the card front with your name and doses, not the back, reminder portion, of the card.
All credential documents must be unaltered* and in full accurate (original) color.

* Permitted redactions: passport ID, driver license ID, social security number, your signature, your street address, and your birth day/month (but not year).
Verification Tags
Members with approved credentials will show these verification icons next to their username:
| | | |
| --- | --- | --- |
| | Identity Verified | Identity verified by uploading a driver license or similar document |
| | Professional Status Verified | Occupation/training/diplomas verified by uploading one or more official documents (diplomas, etc.) |
Requesting Credentials
In a member's detailed profile, click the button

Request Credentials

near the bottom of their Personal Information section.
Sharing Credentials
Following an Identity Credential upload, our staff will verify your account. For your privacy, sharing your Identity Credential with fellow members is not required to verify your account.
As already mentioned above, do not share any credentials containing a drivers license or passport number, your social security or similar number, your signature, your birthday day/month, or your street address.
Do not share your Identity Credential with anyone you deem suspicious, or if our website has tagged the member with a suspicious or other such alert at the top of their profile.
To share your
Credentials
, select
Credentials Pass
when sending an e-mail.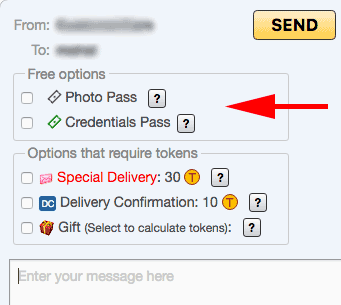 Viewing Credentials
Recipients who receive your Credentials Pass will see at the top of the message you've sent:
Credentials Pass - View My Credentials